FrontRow supports live streaming to Facebook, YouTube and Twitter. To Go Live, your FrontRow must first establish an Internet connection. You can connect to a private or public Wi-Fi network, or tether FrontRow to a personal hotspot. 
To connect FrontRow to a Wi-Fi network:
On your device, swipe down from the top of the screen to access the pull-down menu.

Select the Internet icon in the upper left, then select Change Network.

Choose your desired Wi-Fi network from the list and enter a password if necessary (for public networks, you might be redirected to a landing page on your FrontRow to accept terms and conditions if applicable).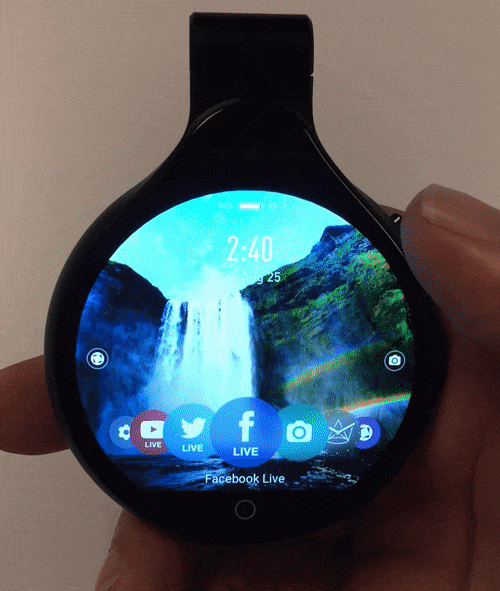 Tip You can also manage your FrontRow Wi-Fi settings within the FrontRow app.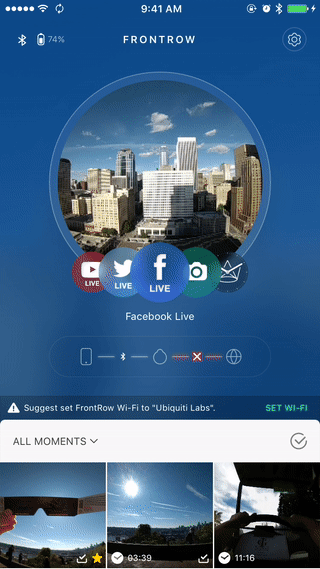 To tether to a personal hotspot:
In the FrontRow app select Wi-Fi from the Settings menu.
Choose your hotspot from the list of networks, review the three steps provided, and select the "Got it. Go to Settings" button to navigate to your phone's personal hotspot settings.
Turn on your phone's personal hotspot, take note of the password displayed there and enter it on your FrontRow. While your FrontRow is connecting, it is important to stay on the personal hotspot page.
Once your device is connected you will receive a notification. Tap on the notification to return to the FrontRow app.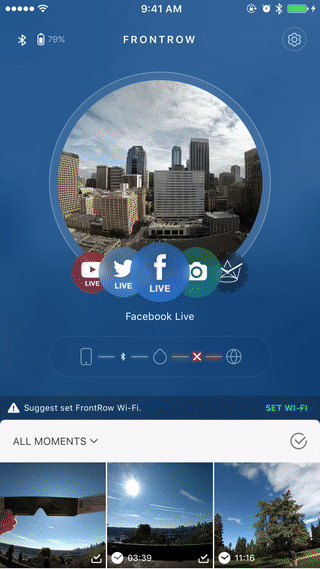 Now you are connected to the Internet, and ready to Go Live!