The Media Button is the best way to quickly capture content with your FrontRow. Located above the power button, the media button can be pressed at any time to take a photo, begin recording video, and start/pause a Story.
Media Button Guide:
One press = Take a photo

Press and hold = Start/Stop video recording

Double press = Start/Pause Story capture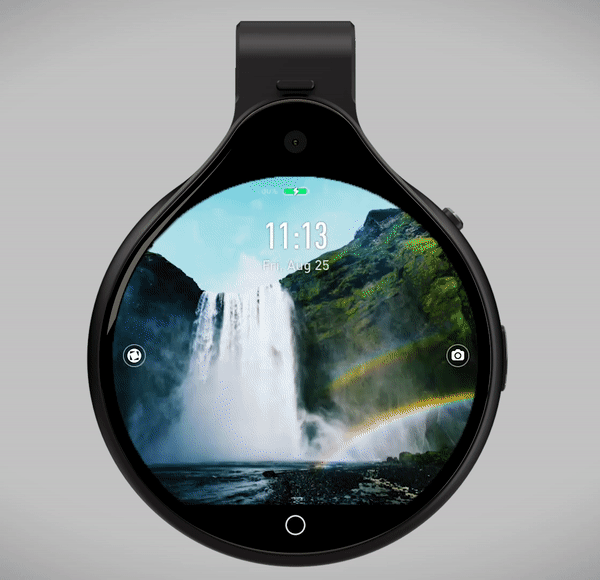 You can also use the screen as a viewfinder by simply swiping from right to left to access the camera from the home screen. To start and stop a recording using the touchscreen, press the record button in the middle of the screen. To take a picture, tap the photo capture button on the right.
To access the reverse camera for a selfie, press the camera toggle button at the top of the screen.
  Tip To see the full field of view of your FrontRow, and make sure no fingers are in the frame, double-tap the screen. Double-tap again to return to standard view.
Want to see your work right away? See your recently captured content easily by using the shortcut to the Gallery on the left of the screen.