When storage space is running low, you can use the Storage Manager to sort your content from largest to smallest file size, allowing you to quickly make room for more content.
To access Storage Manager using the FrontRow App:
Open the Settings Menu.

Select Storage.

Choose either Video, Story, or Photo.

Select the files you wish to Delete.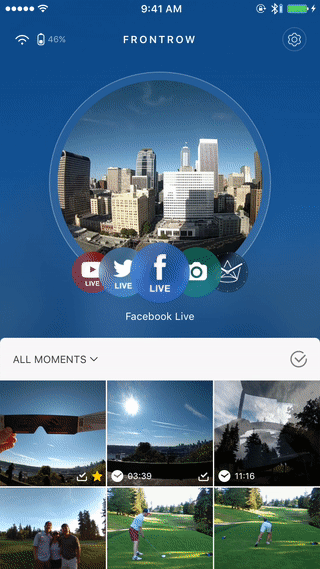 To access the Storage Manager using your FrontRow:
Open the Pulldown Menu.

Select the Storage icon.

Choose files you wish to Delete.