To adjust System Settings like screen brightness, volume level, and your FrontRow's microphone using the FrontRow App do the following:
Open the Settings Menu.

Select System.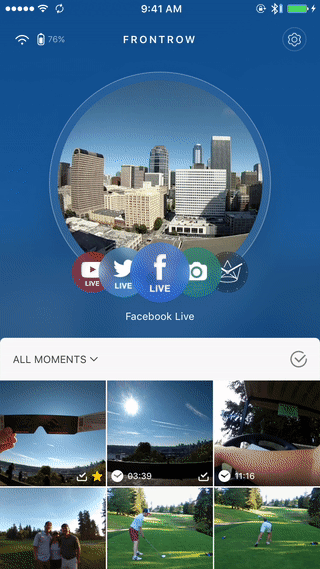 To Access System Settings using your FrontRow:
Open the Pulldown Menu.

Select Settings.

Then select System.
In the System Settings Menu you can logout of your Account, access Storage information, change Date & Time, adjust Auto Lock timer, turn on/off Screen Lock, and edit Alerts.